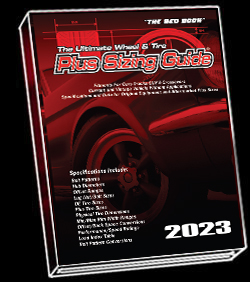 Order the 2023 "Printed Guide"

<<<- Click on the Cover
Contains Thousand of Fitment Combinations For Cars-Trucks-SUV'S-Crossovers
Current and Vintage Vehicle Fitment Applications
Specifications and Data for Original Equipment and Aftermarket Plus Sizes
The "Red Book" Pays For Itself With Just One Sale
Click on the Cover to Order. Sell More Tires. Sell more Wheels. Get The Guide That Pays for Itself!
Note:
The Ultimate Wheel & Tire Plus Sizing Guide is also available in a continually updated
online subscription
featuring multiple tools, calculators and reverse lookups by tire size and bolt pattern.
Order the "Online Digital Subscription"
Click on the screen--->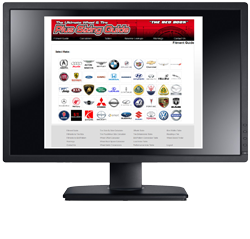 Subscribe to the Digital Ultimate Wheel & Tire Plus Sizing Guide and stay current and up to date all year. Continually Updated Tire & Wheel Fitments for OE & Plus Sizes for both Current & Vintage Vehicles.
Interactive Tools & Calculators Include:
Reverse Lookup by Tire Size
Reverse Lookup by Bolt Pattern/Offset
Reverse Lookup by Wheel Brand Name
Plus Size Tire Calculator
Minus Size Tire Calculator
Wheel Offset/Backspace Calculator
For subscription information Email us at: Sales@PlusSizingGuide.com or call: (310) 357-7293